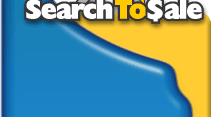 Linux Cpanel Web hosting starting at $59.95/year
Windows Web hosting starting at $4.95/month



Clone Golf Clubs
Flexible PVC Pipe
New! Get the basic script for free!
We are going to try something new: For those who want the script but can't afford it, we are offering a "linkware" option. Just use the contact form to send us your information and website URL and we'll consider giving you a copy of the script for free. You can continue using the script for free as along as you link from your main page to this page, clearly visible on the top part of the page. The quality of your site does matter, so be sure your site is done and finished before submitting.
Turn your search box into money!
The SearchToSale, aka, searchscript, is an extremely versatile script that puts a search box on your site, and allows you to redirect to specific URLs based on matches to the search term. This is very effective for common search terms that you know where you want it to send your visitor. Another great use for such a search script is as a 'pre search script.' For instance, if a person types in "help" in the search box, you can have them directed to your FAQ page. (example) In this function, it's acting as a "pre-search script." But where our script really shines is if you belong to an affiliate marketing network. Now you can send your visitors directly to the merchant using your affiliate code based on your visitors search terms. (example)You can submit hundreds of search terms, each going to a particular page with your affiliate code attached. In addition, if there are no matches, you can have the search term handed off to your main site search, the Open Directory Project (ODP), Google, your site map, cycle back to the search page or any URL you want. See it in action! We have setup the following terms: dogs, dog toys, demo, & skateboards. (any many others...) You can also use the words home, help, faq, forums and support to navigate this site. Or if you specify a word we have not added you will be taken to the ODP search.
[an error occurred while processing this directive]
News: Advanced Search Box ready!
Now with the advanced version, not only will a search term match redirect the user to the page (or url) of your choice, but it will also perform any other valid web directive. Like display text, a banner, download a file, launch a javascript or whatever else you can think of! :-)
Want to see the admin? Click here. If you'd like to try it out personally, use the contact page to send me a message and I'll send you the url and password.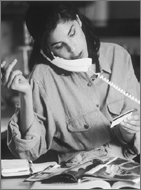 DomStar Discount Domain Name Registrations