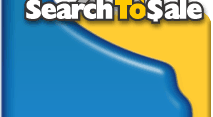 Linux Cpanel Web hosting starting at $59.95/year
Windows Web hosting starting at $4.95/month



Clone Golf Clubs
Flexible PVC Pipe

You have reached the Demo Page. You got here by using the search term "demo" and it redirects to this page: demo.shtml. Try some of the other terms: dogs, dog toys, & skateboards, to see it redirect using affiliate related sites with our code. Use terms like "help" "faq" "order" & "support" to see it used as a navigation tool. (Use your back button to come back here.)

Specify your search term


Want to see the admin? Click here.